. Is this supposed to be funny? Is it anti-Semitic? Or is it a gift for a mohel? If you know the answer, please contact me.
The ashtray has the same cartoon as the plate above. The seller claimed that the item is from the 1930s.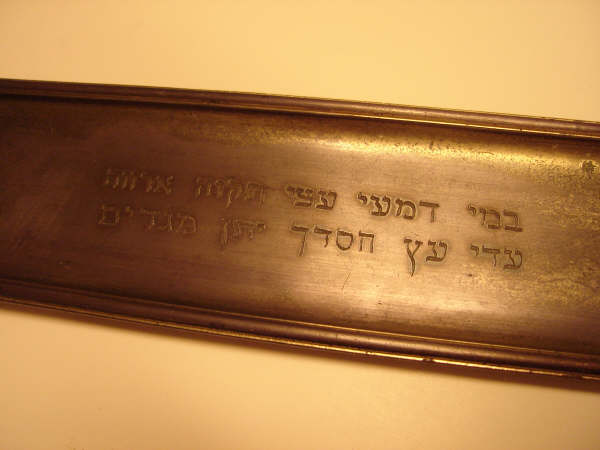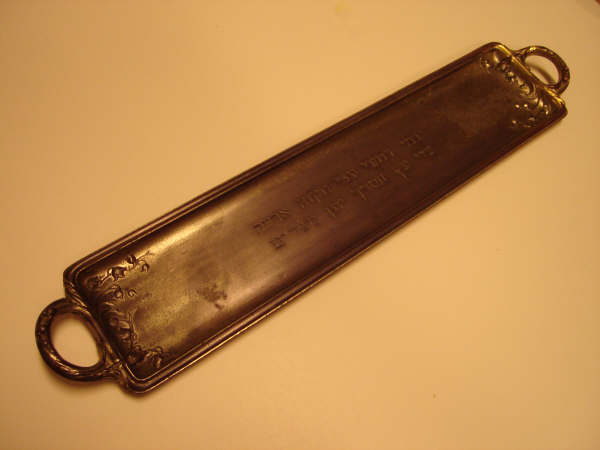 According to the Israeli vendor, this is a pewter tray to hold circumcision tools. It is from Austria, late 1800s.
A reader suggested that this tray was used to hold coins for the
pidyon ha-ben
(redemption of the first born son).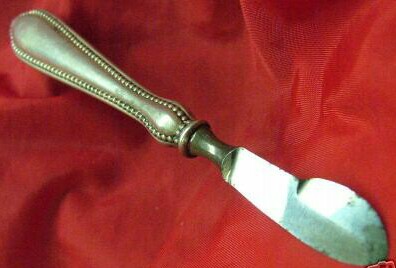 The auction house did not make a definite claim that this knife was used for circumcisions. Nevertheless, the blade's shape suggests so. The handle is marked "F&B Sterling" (Foster & Bailey, Providence, Rhode Island).
Addendum
: it seems that this is an ink eraser, as seen in
this 1902 silver catalog
.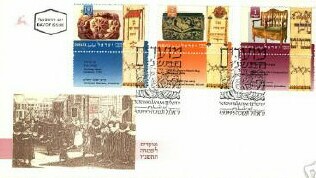 The far-right stamp on this first day envelope cover depicts a circumcision chair. The chair is on display at the Israel Museum.
The chair is divided into two parts. One part is the
kisay shel Eliyahu
(seat of Elijah), where the child is placed first. The second part is for the
sandek
, the person who holds the child during the circumcision.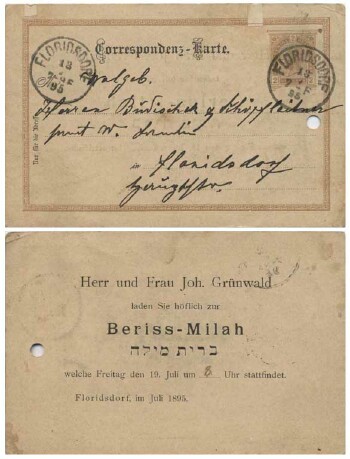 This is a
brit milah
invitation dated July 19, 1895. The circumcision took place in Floridsdorf, a suburb of Vienna, Austria.
The next section is very informative. You will learn how to distinguish real Judaica from fakes. Click the button at the bottom of this page to proceed.